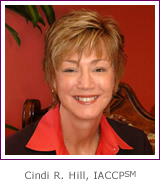 welcome
Hill Compliance Advisors provides comprehensive compliance services and solutions for the financial professional who is a Registered Investment Advisor (RIA). We believe Compliance can be relatively pain free and outsourced easily, freeing up time for the busy Chief Compliance Officer.
As a virtual compliance consultant and a former RIA herself, Ms. Hill personally performs your compliance tasks, allowing you to run your business and spend your quality time with clients. Compliance may seem to be an enormous burden; however, with a little help, it doesn't have to be.
Our clients can count on us to let them know when a change occurs in the regulatory environment or when there is a deadline. We pride ourselves on being pro-active.
Please call Cindi at
619.795.5986!