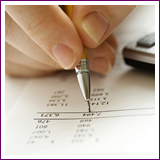 services
Some of the compliance solutions we offer:
Annual Compliance Review

ADV Part 2 creation and maintenance

Prepare and Maintain Compliance Manual (Policy & Procedures)

Create and Maintain Business Continuity/Disaster Plan

IARD updates/Annual Updating Amendments

Compliance Outsourcing

Custom Consulting
For a free consultation, please give us a call at 619.795.5986
testimonials
"Cindi is efficient, detailed, prompt and knowledgeable. She likes compliance work, which is much more than I can say and I feel secure knowing that she is looking over my shoulder to make sure I don't miss anything in staying compliant. Her services are not cookie cutter and I feel like she knows my firm well. I do recommend her- thank you Cindi!"
Laura Barnett Lion
"Working with Cindi has been great for us. Compliance is obviously essential for our business, but I'm not a compliance geek. Knowing that she's going to the conferences and staying current on all the details and changes provides crucial peace of mind for us. I recommend her wholeheartedly."
Christopher Peck
"Cindi Hill of Hill Compliance Advisors has been an indispensable aid to our securities law compliance efforts. She advises us on changing regulatory requirements, oversees the timely compilation of required filings, and provides discipline to our internal compliance efforts. Quite frankly, I would be lost without her assistance. She is easy to work with and I highly recommend her services."
William P. Bengen
Bengen Financial Services, Inc.